Our History
Methodism has been a part of DeWitt County since 1851. Initially there were small congregations in the Concrete, Clinton and Irish Creek areas. In the early years these small gatherings of believers were serviced by Circuit Riders from the Victoria District. The Cuero Methodist Church was formed in 1876 and resided in several locations across Cuero. In 1886 the Church was deeded the property that it currently occupies.
The original sanctuary built in 1886 was at ground level and underwent several remodelings over its useful life. Here is an outline of some of the events and changes that were benchmarks for FUMC Cuero:
1911 Refurbish and change pulpit orientation
1929 Raise original sanctuary and put basement underneath- Sunday School rooms and kitchen
1942 Because of training base the church experienced much growth
WWII The congregation lost 7 members in service to our country
1946 Remodel inside with new pews and altar furnishings (used today)
1953 Add an education wing (used today)
1958 Structural repair to sanctuary
1959 New parsonage (used today)
1981 Historical marker erected
1982 Fellowship Hall added (Faith Hall)
1982 Westoff Methodist Church merges with FUMC Cuero
1990 New copper roof added to Sanctuary
2000 Brothers Chapel Methodist Church merges with FUMC Cuero
2002 Structural problems with old sanctuary – met 3 years in Faith Hall
2004 New sanctuary completed and consecrated
2008 Additional meeting room (Doodles Place) added to Faith Hall
2009 Sanctuary debt retired and dedicated
2012-2015 Remodel of Parsonage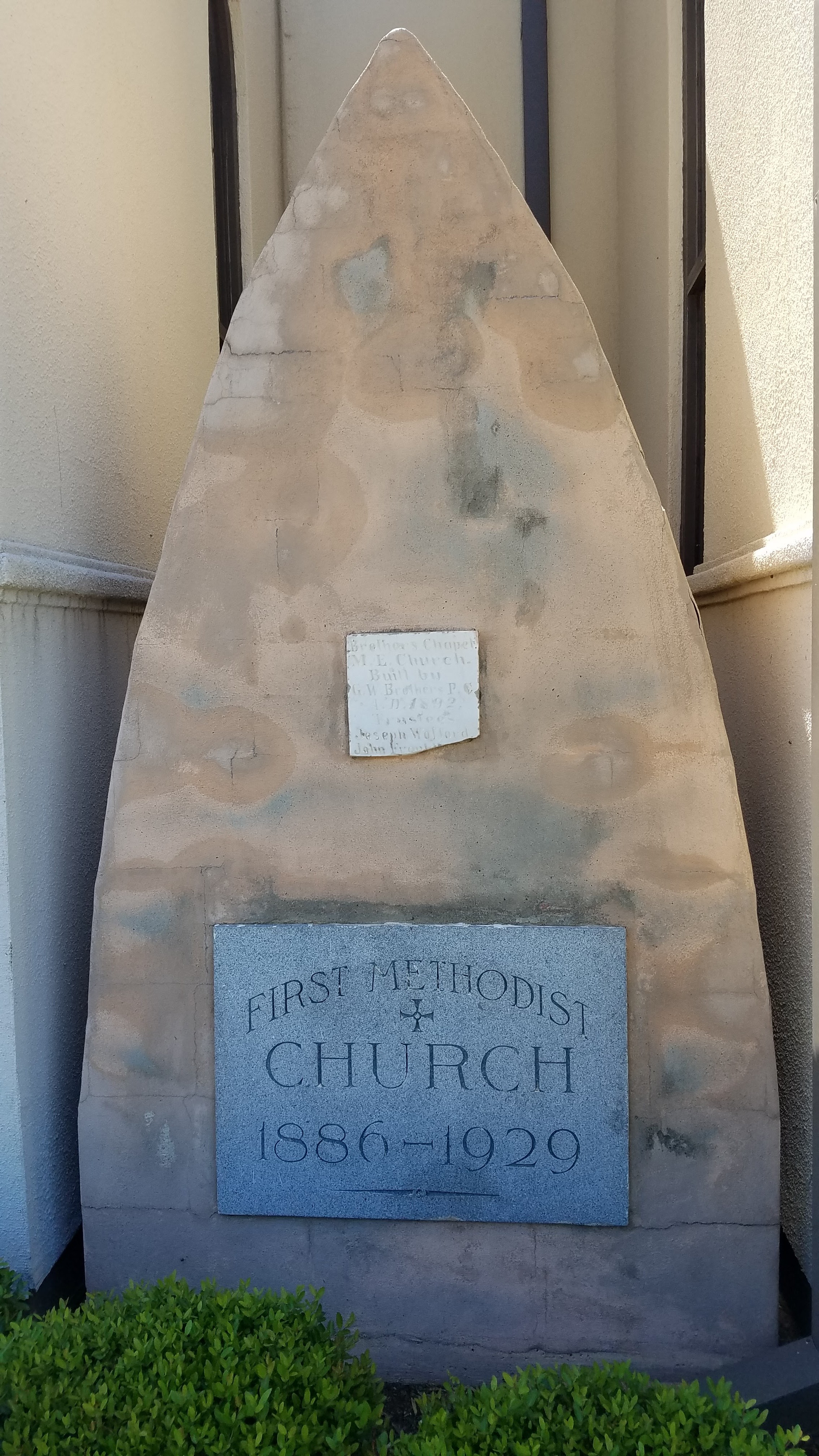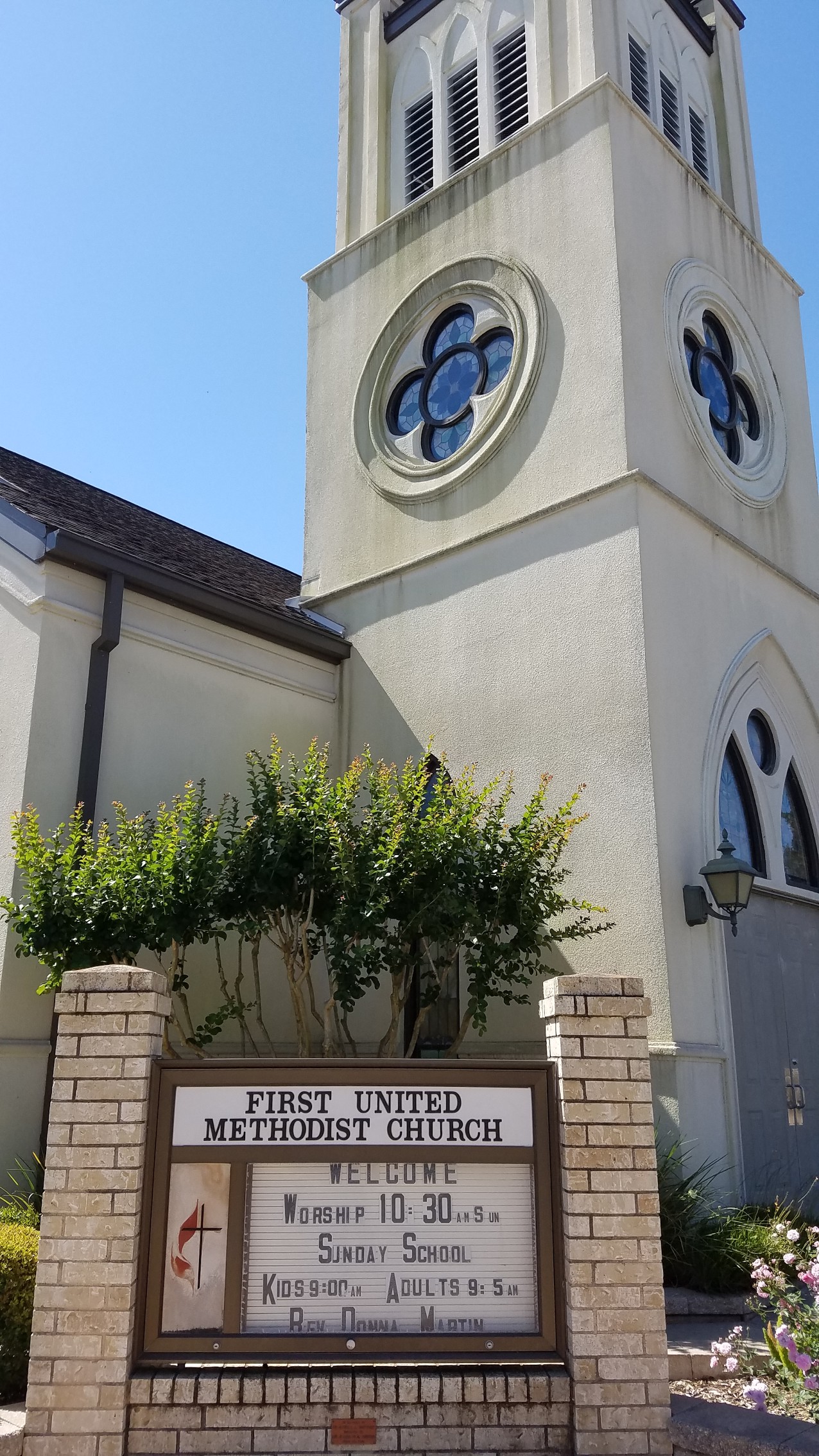 A more in depth history is available upon request. We are proud of our history and heritage but regard current and future events as much more important to the life and health of our congregation. If you are already a part of our history, we honor your commitment and we hope that you will be a part or our future.
Many pastors have served this congregation over the years and every single one of them has helped shape the spiritual formation of this congregation. While there are several families who can trace their membership history over several generations, others have only been with us a short time. Regardless of tenure of membership, or the pastor serving, FUMC Cuero has found that history is made every day in the way we love God and love our neighbors. Come join us as history is made and God is glorified.