Our Staff

Rev. Jackie Freeman
John Wesley stated that in his Aldersgate experience "I felt my heart strangely warmed." As a lifelong United Methodist this picture of Wesley has always been in the forefront of my thoughts and thinking. The church has always played a central role in my life.
I grew up in Levelland, Texas which is about thirty miles west of Lubbock, Texas on the South Plains of the Texas Panhandle. I am an only girl with four brothers. My parents were both teachers. My father was the principal at the local kindergarten campus as well as the Director of Federal Programs for the Levelland Independent School District. My mother taught migrant students and then she taught 4th grade until she retired.
I attended and graduated from Levelland High School in 1982. I graduated 16th in my class and attended South Plains College for two years. After graduating from South Plains, I attended Texas Tech University and majored in the teaching of young children. I graduated from Texas Tech in December of 1986 and started teaching in the Lubbock Independent School District in January of 1987. I have taught in Lubbock ISD, Frenship ISD and Northside ISD in San Antonio during my teaching career.
As a child, my home church, Christ United Methodist Church, was one of the first United Methodist churches in the nation to integrate. My earliest memories were of both black and white members working together to build God's kingdom. I watched as my parents worked along with other in the church when the odds, as well as many the people in the town, were against them to make sure that God's work was done.
I am fortunate to have been blessed with several gifts that have served me well over the years. One is the gift of teaching. I have had the privilege to teach in Texas Public Schools for 29 years. I have also been given the gift of music. I have been an avid musician since I was a child. I started taking piano lessons as a child and then began in band as an elementary student. In junior high school, high school, and college I was in choir and also was in church choir in all the churches that I attended. I have been able to learn how to use technology to express myself and share that knowledge with both adults and students in both my professional and personal life. I believe that I also have the gift of being a lifelong learner that has served me well and has kept me always wanting to know more about the world and the people in that world.
I have worked in all of the churches that I have been a member of in many capacities. I have served as a district youth president as well as a conference youth leader. Because of my youth role that allowed me to serve as youth representative on various district and conference board and agencies as well as local church boards. I worked as a conference youth camp counselor as well as a local youth leader. I have taught Sunday School for children, youth, and singles. I have been in the church choirs in all the churches I have been a member of as well as serving as worship leader in those churches. I am currently serving as a conference and district trainer for two conference initiatives to help develop and strengthen church leaders.
I will graduated in May of 2020. I am looking forward to what lies ahead for me as I go out to serve.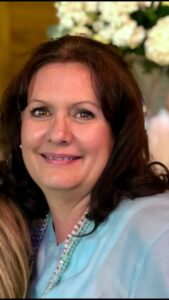 Pam Zengerle
Pam is our office administrator and helps keep us all in line :). She is indispensable to the pastor, members, and ministries of the church, handling the day-to-day operations of the office.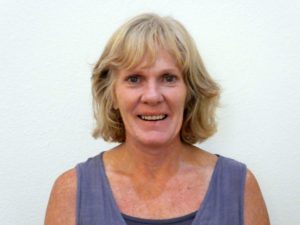 Becky Trusty
Becky is our church custodian.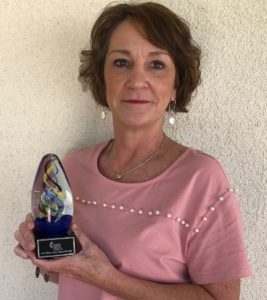 Sanesa Howard, RN
Meet your local Wesley Nurse! A Wesley Nurse is a registered nurse who cares for the body, mind, and spirit of a person. We promote health by providing free services to the uninsured and to those who are interested in becoming healthy.
Lay Leadership at FUMC: In January of 2016 Cuero FUMC transitioned from the tradition Methodist standing committee structure (Trustees, Finance, Staff Pastor Parish Relations, Church Council) to a single committee governing body called the Leadership Council. The Council meets monthly and is made up of representatives of the aforementioned standing committees along with representatives from each of the major ministries of the church.